New linkup today. Snow days aren't exactly ideal for inspiration.
Today I must confess...
...that I'm the worst at relaxing. Snow day #3 and I'm over it.
...our cat is in heat and driving Peter & I crazy. TMI???
...that I bought M&M's on Sunday, ate about 5, and realized I didn't even want/crave them. Win?
...that I signed up for my fourth half marathon yesterday. I'll be running the Kentucky Derby half in April!
...that I did incline bench yesterday for the first time in forever and feel surprisingly good this morning. I kind of figured I'd be super sore.
...that all of this snow has caused me to run way too many miles this week. Whoops.
...that in the midst of this snow, I'm really missing my honeymoon.
...that I need a change. Not sure what yet.. but feeling a little stifled.
...that even though we're closed, I'm heading into work to workout. Go figure. ;)
...that I'm more than slightly obsessed with Advocare's O2 Gold & the meal replacement shakes. You have no idea.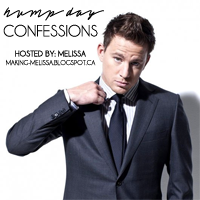 Happy Wednesday!
Sarah